Fiber optic transmission systems, scan converters and video scalers

For more than 30 years, Artel Video Systems has been a leading global provider of broadcast-quality media transport solutions for direct fiber, IP, and managed optical networks. A pioneer in the industry, Artel developed the first commercially available video-over-fiber video transport platform.

Networked audio and control interfaces

Attero Tech is a leading provider of unique and cost-effective networked AV solutions for small and medium sized venues. Attero Tech solutions help AV systems integrators reduce cost, improve audio quality, future proof systems, and meet their most demanding design requirements. Leveraging their deep background in audio networking and audio theory, Attero Tech engineers have developed out-of-the-box solutions for virtually any connection scenario. If there is a need, Attero Tech has the solution.

Complete AV and IT signal distribution and connectivity for video solutions

Atlona is a leading global provider of signal distribution and connectivity for video. Passionate about providing products that enable customers to connect and collaborate, Atlona has been designing and engineering award-winning products for a a diverse range of residential and commercial AV and IT markets, including education, business, government, entertainment, and healthcare.

Cable assemblies, raw cables, connectors and video patch bay

Canare manufactures the best in pro audio and video cable, 75 Ohm BNC, F and RCA connectors, patchbays, cable reels, snake systems, assemblies, crimp tools and cable strippers. Professional broadcast engineers, sound technicians, A/V facility integrators, design consultants and many leading OEM's rely on Canare's product, proven reliability and top notch customer service.

Active loudspeakers offering powerful output, detailed audio clarity, built-in DSP, and sleek exterior designs

Avante audio products are designed to take your career to its next level. Fortified with decades of experience in audio solutions, Avante is the launching point for professional-grade audio technologies. Avante believes in producing high-end products at attainable prices in order to provide the greatest possible audio experience for its users. As a result, Avante provides beautiful, reliable, and performant audio solutions that are crafted with the purpose of delivering excellence at an unbelievable value. Avante audio solutions are designed to move forward with you.

Audio, video and fiber optic cables, solution boxes, power distribution solutions, and custom engraving

Digiflex is a Canadian manufacturer and importer of high quality cables for the entertainment industry.
Since 1983, Digiflex has gained a worldwide reputation for quality products and workmanship.

Professional, portable and installed loudspeaker systems

Eastern Acoustic Works (EAW) is the global leader in high-performance, professional loudspeaker system design and manufacture. EAW is known for numerous breakthrough technologies including first-patented designs for digitally modeling, focusing, aiming and steering arrays.

High performance installation and portable loudspeakers

Fulcrum Acoustic is a professional loudspeaker manufacturer known for its unique approach to loudspeaker design. Fulcrum Acoustic overcomes common loudspeaker performance limitations by treating advanced DSP algorithms as integral to their designs. The result is loudspeakers that provide stunning output and unmatched clarity even at high SPLs, in the smallest enclosures possible.
AC line conditioners and power distribution solutions for professional applications

Furman is a leading manufacturer of power management solutions for audio/video professionals and premium home theater systems. Furman offers products that fall into two broad categories: the audio and video signal processors (on which the company was founded) and the innovative AC power conditioning and distribution products for which they are best known.

Studio reference monitors

Genelec is the world leading manufacturer of Active Monitoring Loudspeakers. These products can be found in all the top studios and broadcast houses as well as many high end home theaters around the globe.

Microphone, speaker, lighting, instrument and music stands

König & Meyer is one of the world's leading providers of music stands, microphone and instrument stands, speaker stands, seats and accessories for lighting, sound and studio technology. Their products are distinguished by innovative design, functionality and durability.

Wireless portable crossfaders and wireless controllers for DVS

MWM is startup based in France that has firmly established itself as a developer and designer of mobile apps that make the creation of music accessible to all. Guided by the will to create innovative musical experiences, the startup took on the challenge of developing connected objects to extend the use of its own apps to the physical world. This direction led them to launching Mixfader in 2015, the world's first portable fader that allows DJs to scratch anywhere. The startup is revolutionizing once again the DJ market with the release of Phase, new wireless tracker for turntable DJs, which allows them to take control of their tracks with a wireless remote.
Connectors, cable assemblies, fiber optic cables, devices and accessories
Neutrik is the leading provider of professional entertainment connector systems. Neutrik has developed, produced and distributed state-of-the-art connectors for 35 years. The product range includes fiber optic systems, XLR connectors, plugs, jacks, speaker-connectors, data-connectors, Patch-Panels, power-connectors, BNC connectors and special connectors for industrial applications.

Mounting solutions for video display applications, AV equipment racks and accessories

OmniMount is a global product innovator, supporting the technology that brings your home to life through a product offering of flat panel mounts, home theater furniture, speaker stands, audio mounts, rack systems and accessories.

Professional DJ equipment and music production tools

Pioneer DJ is committed to bringing an uncompromised line of sound, visual, and live performance products that combine advanced technologies and build quality. Pioneer DJ features a wide array of professional DJ products from digital mixers, digital media players, software controllers, effectors, headphones, speakers, cables, and audio accessories.

Amplifiers, loudspeakers, and digital signal processing for installation or portable sound reinforcement

QSC is a leading provider of pro audio solutions worldwide including digital mixers, power amplifiers, loudspeakers and DSP systems for musicians, bands, DJ, houses of worship, production professionals, sound contractors and installers.

Timecode Control Vinyl and Accessories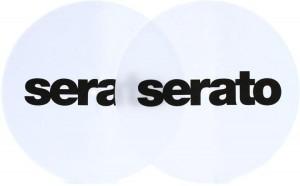 Serato offers a range of Timecode Control Vinyl in different sizes and colors. Among the products being distributed are Control Vinyl, Slipmats and control CDs.

Microphones, wireless systems, dependable audio solutions for conferencing and discussion systems, premium earphones and headphones

Shure is the most trusted brand in audio worldwide. Their product offering includes Microphones, Earphones, Headphones, Wireless Systems, Recording Gear, Personal Monitor Systems and Consumer and Professional Audio Accessories.

Manufacturer of molded polymer transport cases for travel, storage, and shipping protection needs for music, pro audio, and industrial applications

SKB is recognized globally as an industry leader in the design and manufacture of molded polymer transport cases. Vacuum, rotational or injection molded, these cases are engineered to provide protection for equipment utilized by hundreds of companies involved in diverse industries from music and pro-audio products to military, industrial and medical applications.

Compact network and DSP enabled amplifiers

Stewart Audio is an American manufacturer of professional innovative audio amplifiers for the commercial and install markets. Stewart Audio offers compact network and DSP enabled amplifiers, placing their focus on innovation and quality.